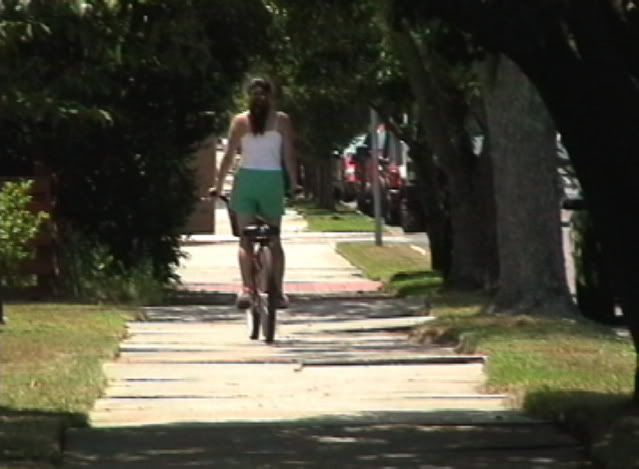 The wind in my hair, up so high, the tree's green canopy becomes my sky.
I lift a hand and touch the leaves, as I fly by.
I am surprised that this still brings me joy.
So simple.
Standing on my pedals.
37 years old.
I wonder if it will always be this way. No matter how old I am.
If when I am 80, (probably on one of those three wheeled beach cruisers with the big basket in back), if I will still pump my legs along, to get up speed, so I can stand on my pedals, up high in the breeze.
I think if I can I will, and I think it will bring me joy still.